If you're having trouble viewing this email, you can see it online.
Mount St. Helens Institute eNews
Winter's here, or at least it feels like it is! The road to Climbers Bivouac is closing soon, snow is on the way and winter adventures are right around the corner! Learn about what we've been up to and what's to come in this wintery edition of Rumblings.
As always, we remain steadfast in our commitment to bring the volcano to people around the world while improving equity in accessing science, the outdoors and public lands.
School is in Session and Live Virtual Field Trips are Happening Nationwide!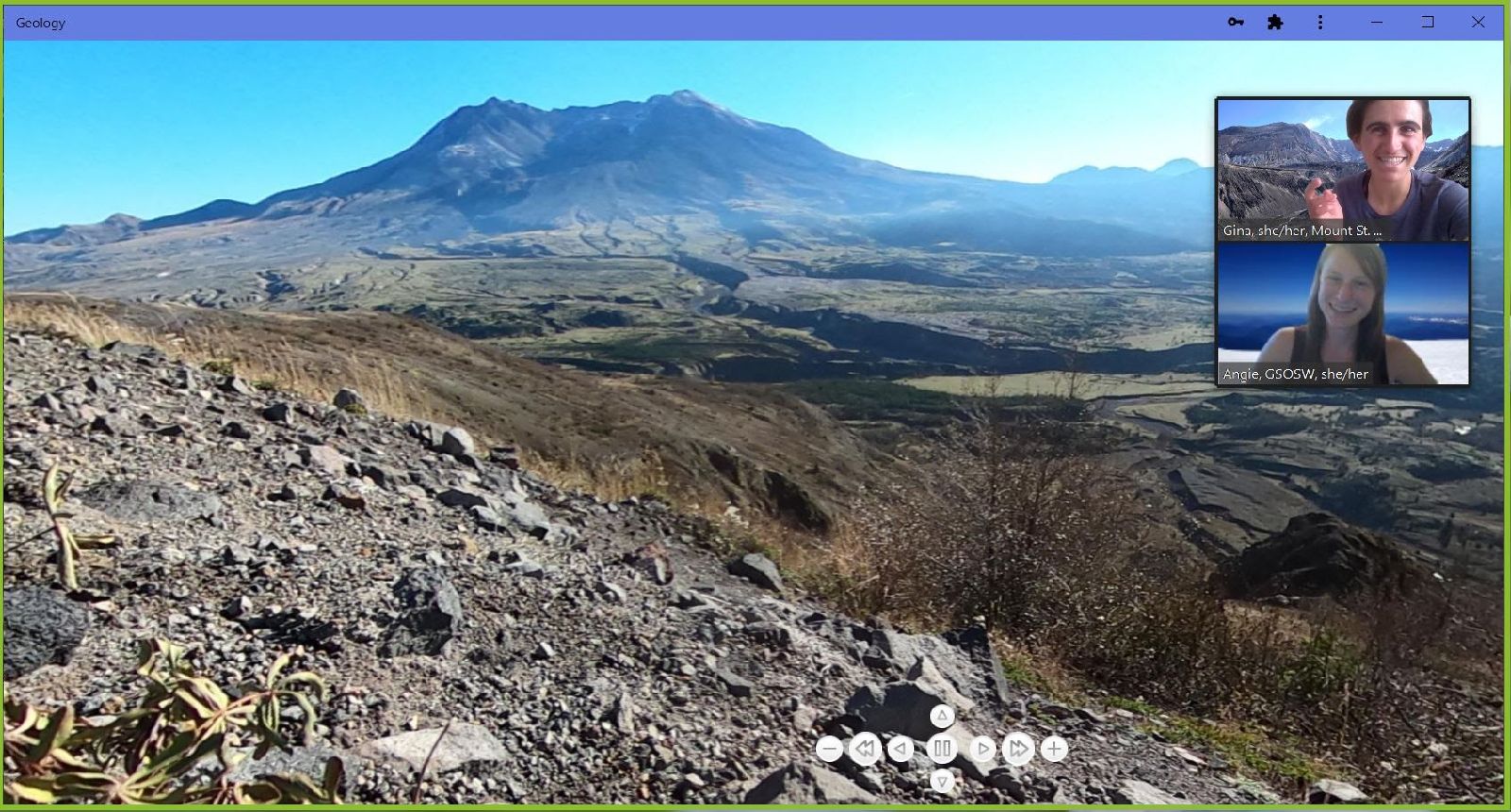 Live virtual field trips are underway at Mount St. Helens. These science, technology, engineering, and mathematics (STEM) courses take youth on an exciting and educational trip to our favorite volcano. These courses offer many options to suit the specific needs of your class. Busy teachers can run the course as is, but those looking to customize the experience can do so. These courses scale from a classroom environment to small teams, to individuals. How will your students explore Mount St. Helens this year? The choice is yours.
Climbers Bivouac is Closed for the Winter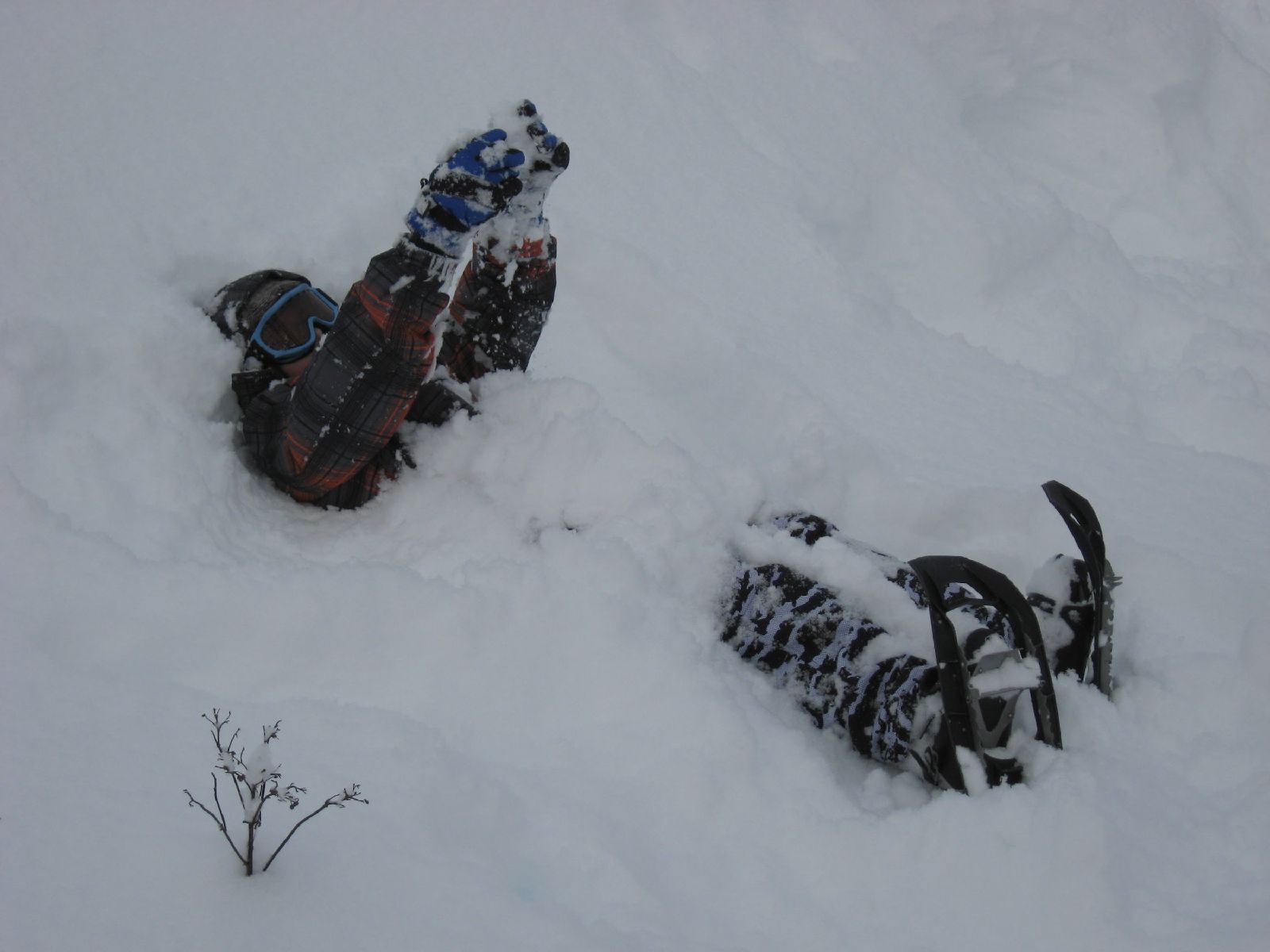 Climbers Bivouac closed last Friday! Heavy snow fell over the weekend. Be safe, and always check current conditions before you summit.
Girl Scouts from Oregon and SW Washington Visit Mount St. Helens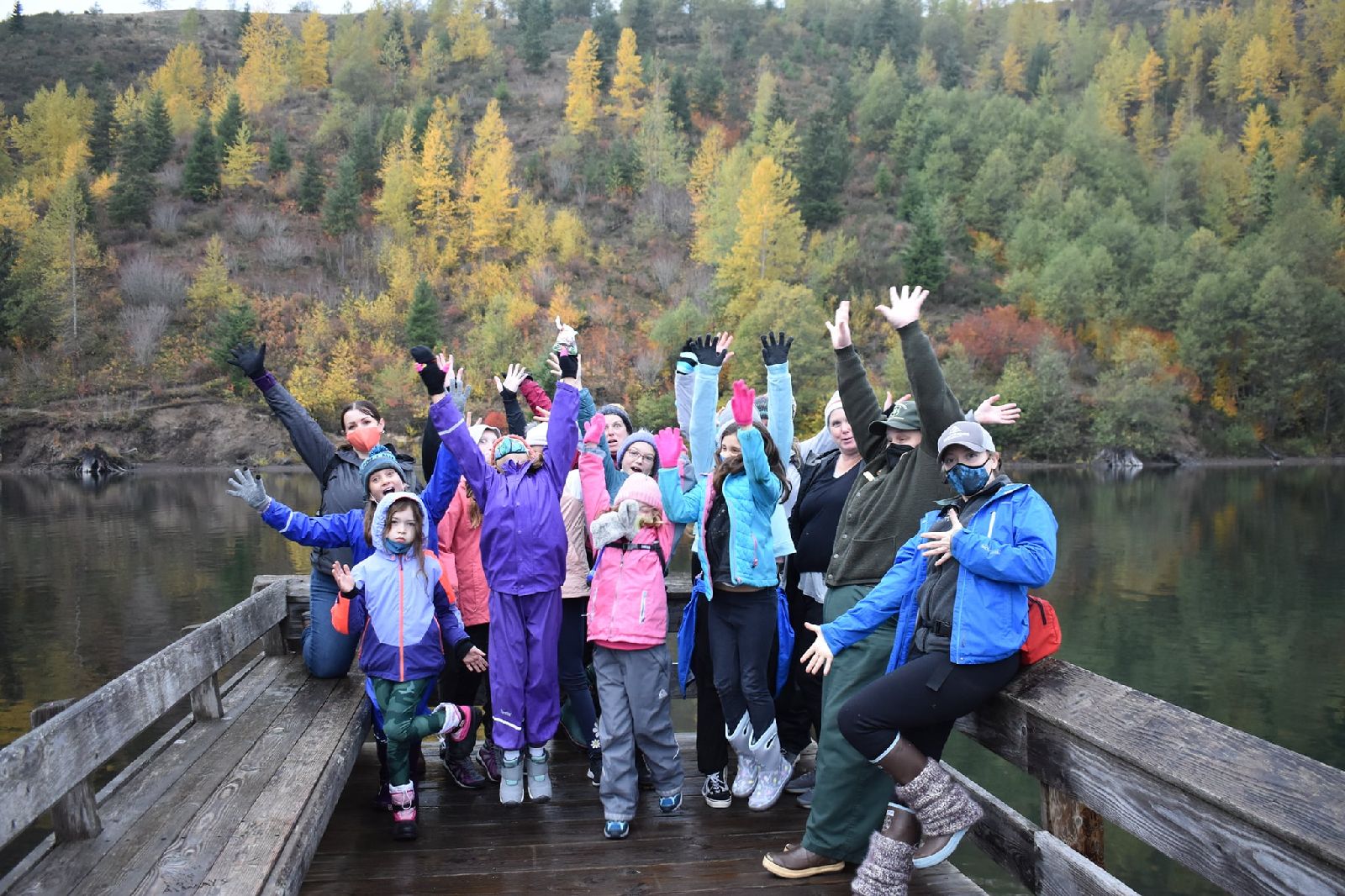 Girl Scouts from Oregon and SW Washington came together for in-person field trips at Mount St. Helens, to earn their "Our Volcano Neighbors patch!" Girl Scouts from different troops explored the volcanic landscape by hiking trails, examining rocks, drawing, wildlife tracking, and more.
Discover Your Northwest is Raising Money to Fix the Vandalized Bathrooms at Coldwater Lake
Our friends at Discover Your NW, a nonprofit partner to the Forest Service, are collecting donations to repair the bathrooms at Coldwater Lake. The facilities were badly vandalized recently and will remain out of commission until enough money is raised to repair them. Please follow this link if you'd like to make a donation to get these bathrooms fixed.
Thanks for reading. Please contact Jared if you have any questions or comments about this issue of Rumblings.

Our Mission
To advance understanding and stewardship of the Earth through science, education, and exploration of volcanic landscapes.
Our Website | Facebook | Instagram | Twitter | Join Our Email List | Donate
© Mount St. Helens Institute
42218 NE Yale Bridge Rd, Amboy, WA, 98601
Mount St. Helens Institute operates under a special use permit from the US Forest Service and is honored to work on the Traditional Cultural Property, ancestral and present-day lands of the Cowlitz Indian Tribe and the Confederated Tribes and Bands of the Yakama Nation.
Mount St. Helens Institute is an equal opportunity provider.